PRODUCTION – FLOOR PLAN CHECKLIST POINTS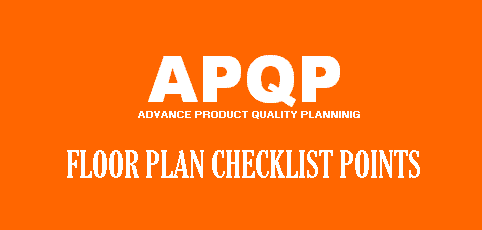 General Points:
Does the floor plan identify all required process and inspection points?
Have clearly marked areas for all material, tools, and equipment at each operation been considered?
Has sufficient space been allocated for all equipment?
Are process and inspection areas:
 Of adequate size?
Properly lighted?
Do inspection areas contain necessary equipment and files?
Are there adequate:
Staging areas?
Impound areas?
Are inspection points logically located to prevent shipment of nonconforming products?
Have controls been established to eliminate the potential for an operation, including outside processing, to contaminate or mix similar products?
Is material protected from overhead or air handling systems contamination?
Have final audit facilities been provided?
Are controls adequate to prevent movement of nonconforming incoming material to storage or point of use?
Related Topics: